With the precariousness of the Haitian health system, having barely a hundred beds for intensive care of several million Haitians if necessary, a contribution from Cuba in support of Haitian medical personnel, the under- paid, is substantial in the fight against the coronavirus.
Port-au-Prince, Wednesday, March 25, 2020 ((rezonodwes.com)) – The Cuban government is deploying a brigade of 348 doctors and nurses in Haiti as part of of the fight against the coronavirus.
In the context where the Covid-19 pandemic kills tens of thousands around the world, especially in Spain and Italy, the Cuban government has accepted the sending to Haiti of 348 doctors and nurses to help this country already affected by this pandemic, to limit possible damage. According to Haitian health authorities, eight cases of Covid-19 are confirmed until Wednesday evening, after tests carried out at the national laboratory.
This news was relayed by the de facto Haitian Minister of Foreign Affairs, Claude Joseph who, on his tweeter account, hastened to thank the Cuban government " on behalf of President Jovenel Moise and the Haitian people ", and openly congratulating him" for the deployment of a medical brigade of 348 doctors and nurses in Haiti as part of the fight against the Coronavirus ". It is to be hoped that in the future Jovenel Moise will not come to deny the Castro regime for this benefit as he did for the Chavists by pretending to forget the strong contribution of Chavez and Maduro to the reconstruction from Haiti. But unfortunately a team of men and women led by Préval-Bellerive, Martelly-Lamothe / Paul, Privert-Enex, Jovenel-Lafontant have managed, according to the official report of the Court of Auditors, to divert and squander more of $ 3 billion dollars from Petro Caribe funds.
Furthermore, it should be noted that the Cuban government has already deployed a group of doctors and nurses in Italy to help this country which is severely affected by this very first pandemic of the 21st century.
Pascal Fleuristil
pfleuristil@yahoo.fr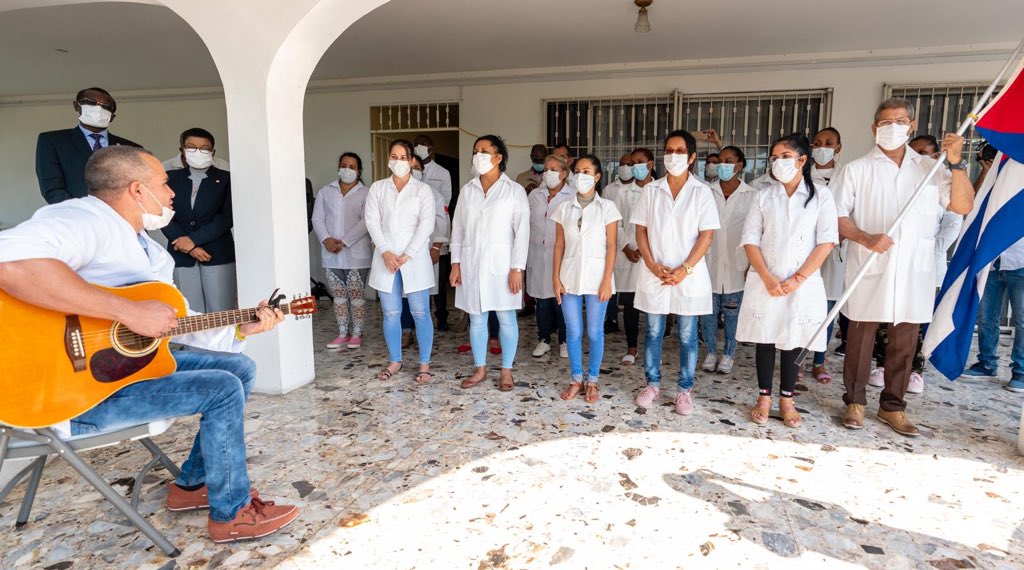 Similar items
SourceSource link